Four new dealers for KCME
Kobelco Construction Machinery Europe (KCME) is expanding its European network with four new authorised dealer partners.
In the past three years, the Spanish and Portuguese construction industries have seen significant growth and KCME says appointing Maquinaria J Aurteneche, Malcop and Aldimak in Spain together with Portugal's Fuelmac demonstrates its commitment to customer service in these regions.
Maquinaria J Aurteneche, KCME's first Spanish dealer, is based in the north of the country, specialises in the sale of construction, excavation and forestry machinery as well as machine rental and spare parts support.
Malcop covers central and eastern areas of Spain, including Madrid, Toledo, Valencia and Alicante and includes demolition and recycling among the industries it serves.
Aldimak will service KCME's customers in the Catalonia and Andorra regions and it too has some experience in the recycling and demolition sectors, while Fuelmac sells construction and demolition equipment among other items.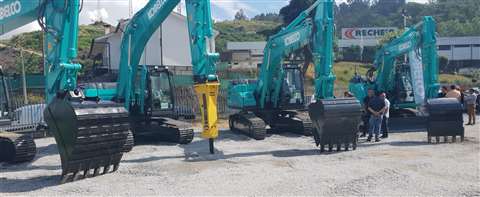 "We're proud to expand our European dealer network into Spain and Portugal for the first time with four new authorised dealers," said KCME managing director Makoto Kato.
"We are really looking forward to working closely with these new partners and seeing our machinery working on job sites across Spain and Portugal very soon."