France supports Belgrade metro
By Leila Steed22 July 2019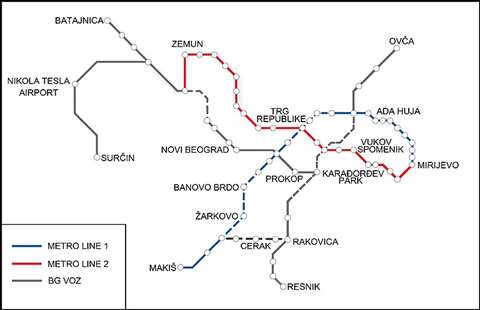 France has signed a letter of intent to support the Serbia's Belgrade metro project, reports SeeNews.
French president Emmanuel Macron signed the letter while on a visit to the country. It opens the possibility of an intergovernmental agreement with regards to the financing of the infrastructure project, which is estimated to cost around €4 billion.
The planned transit system in Serbia's capital will comprise two lines, one 22km long and the other 19.8km, which will integrate four of Belgrade's urban rail lines.
The letter of intent comes just two months after French engineering company Egis completed a feasibility study of the proposed metro.
Serbia has also signed an agreement with China's Power Construction Corporation (Powerchina) regarding the metro project. As part of the agreement, the two will work in a joint capacity on the project's documentation, spatial plans and financing model.