Free webinar on 18 June: Construction's digital transformation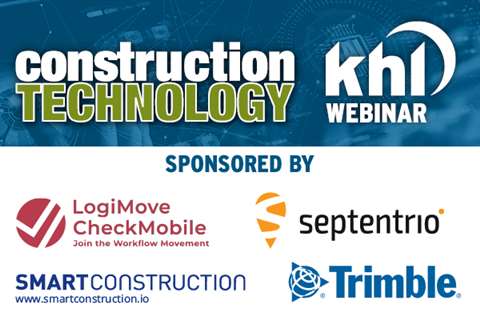 A panel of construction technology experts from Skanska, McKinsey and AEM will participate in a free webinar discussing the industry's digital transformation and whether Covid-19 will accelerate the process.
The event, which is on Thursday 18 June at 15:00 (UK time), will examine to what extent the transformation is already underway, what is preventing the majority of the industry from embracing it, and the main benefits it can bring.
The participants are:
Dr Jan Mischke, partner, McKinsey & Company
Per Boström, chief information officer, Skanska
Al Cervero, senior vice president, Technology & Revenue Creation, AEM
Moderator: Mike Hayes, editor of Construction Europe magazine.
To attend the webinar please register here.
The webinar is produced under KHL's Construction Technology brand, jointly organised by Construction Europe and International Construction magazines.

The event will consider whether the adoption of digital technology is affordable for those struggling to recover from losses brought about by the crisis. It will also examine when, and to what extent, digitalisation needs to be placed at the centre of companies' business strategies.