French boiler rental firm receives investment
By Thomas Allen23 September 2020
Private equity business Ciclad has acquired a majority stake in the capital of France-based boiler rental company Tibbloc, with the intention of boosting its growth in France and across Europe.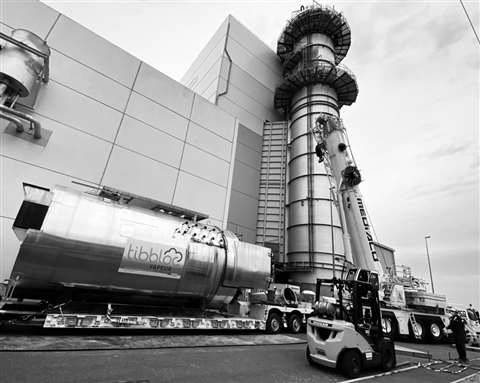 Tibbloc said it intends to achieve this growth by capitalising on its strong position in the French temporary heating market and gaining market share in refrigeration and steam.
Mickael Hamon, Managing Director of Tibbloc, said, "The outlook for the commercial development of our heating, cooling and steam activities in all the territories in France, and the support of our international customers, will be accelerated thanks to Ciclad's majority stake in the capital of Tibbloc, allowing us to strengthen our human and technical resources to serve our customers."
Gilles Bertrand, President of Tibbloc, added that Ciclad's support would enable Tibbloc to pursue organic growth in accordance with its values, which he said are "proximity to customers and responsiveness of our teams, reliability and diversity of our innovative range of technical solutions for producing heating, cooling and steam."
Eric Bruguière, a partner at Ciclad, said, "We will endeavor to consolidate the group's positions in France and strengthen them abroad by pursuing an ambitious investment policy with a strong focus on energy efficiency."
Tibbloc currently has a fleet of more than 300 mobile boiler rooms, plus a fleet of chillers and a range of steam boilers, superheated water boilers and accessories
Founded 2007, the company has 70 employees across 5 depots – in Paris, Lyon, Nantes, Lille and Marseille.
In 2019, Tibbloc achieved a turnover of €19 million, and this year the Covid-19 pandemic has presented an opportunity for Tibbloc to provide its equipment in support of public and private hospitals when they have needed to set up temporary emergency structures.