Future uncertain for Europe's largest rail project
By Mike Hayes06 October 2021
Elements of UK's €125bn HS2 rail link could be shelved in government rethink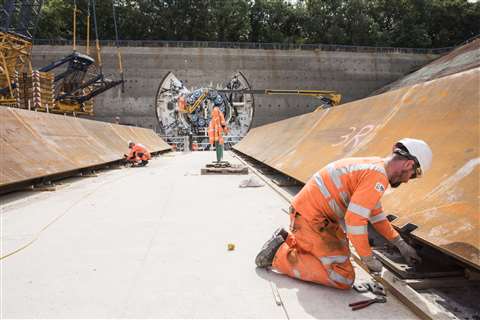 There is mounting speculation in the UK over the future of the hugely ambitious High Speed 2 (HS2) rail link, following recent comments from the transport secretary Grant Shapps.
Shapps told ministers the government would not "blindly follow" plans drawn up for the construction of the project almost two decades ago, which he said may no longer be relevant.
In 2010, those plans set the estimated cost of the project at up to €42 billion; latest estimates put the total cost at more than €124 billion.
In his comments, Shapps referred to the fact that recent strategies established to improve the rail network in the Midlands and the North – the Midlands Rail Hub and Northern Powerhouse Rail – were not in place when the plans for the more northerly elements of HS2 were originally drawn up. These east-west rail connections must, he said, be taken into consideration moving forward.
The elements of HS2 that are being called into question are:
Phase 2a – between Birmingham and Crewe
Phase 2b – between Crewe and Manchester and between Birmingham and Leeds
Shapps told the Financial Times: "We want to make sure we get trains to Leeds in a way that actually benefits people on the network and not blindly follow some plan invented 15 to 20 years ago which no longer benefits people."
The government would not be drawn on when decisions for the rail links in the North and the Midlands would be made, but its detractors claim a rethink of the northern element of the project would be a 'betrayal' of the communities that could potentially miss out on the high-speed connection.