Fuwa to launch wind farm crawler
By Chris Sleight27 September 2010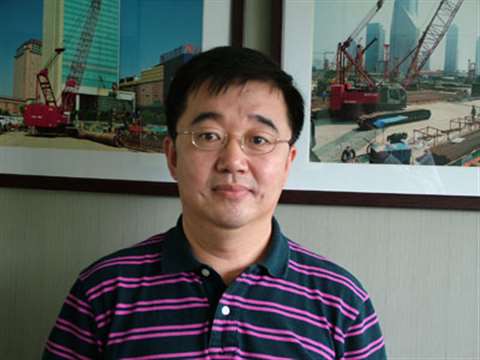 Pride of place on Fuwa's stand will be taken by a new 750 tonne crawler crane machine, which has been developed for the booming wind power market. According to CEO Di Xiangdong, it has significant advantages over machines currently on the market for this application
"There are specific requirements for the installation of wind turbines. Normally you need a 750 tonne crane with a superlift attachment. That gives you enough capacity, but it's not very convenient to transport.
"However, we have a new device that means you can do the job without the superlift attachment. That's a big benefit to the customer, because the crane is easier to move and set up, which will save money.
"The crane will have a 96 m main boom, with a special a special boom head. It also has what we call a 'super lift mast', but without the extra counterweight. That allows it to lift 3 MW turbines. We have done some special developments in the turning bed with the slewing bearings to improve them.
"I can't tell you the details now, but if you come to Bauma, you will see the advances we have made with the slewing bearings," he said.