Galliford Try makes progress
By Sandy Guthrie13 September 2017
The order book for the construction division of the UK's Galliford Try rose slightly to £3.6 billion (€3.99 billion) and the end of its financial year, from £3.5 billion (€3.88 billion) a year earlier.
The company reported a strong underlying performance across all three of its businesses – Construction, Linden Homes, and Partnerships & Regeneration.
However, it said the profit impact of a one-off charge of £98.3 million (€108.92 million) announced in May was unchanged. A charge of £87.9 million (€97.40 million) in respect of two infrastructure joint ventures has been classified as exceptional, it said.
The company reported that it was making good progress against its strategy to 2021, which it set out in February 2017.
In its full-year results statement, Galliford Try reported a pre-exceptional construction margin of 0.0%, on revenue of £1.53 billion (€1.69 billion), compared to a margin of 1.1% in 2016, and revenue of £1.50 billion (€1.67 billion).
It said its cash stood at £137 million (€151.82 million), down from £161 million (€178.42 million) in 2016, claiming that the reduction primarily reflected cash funding of two infrastructure joint ventures.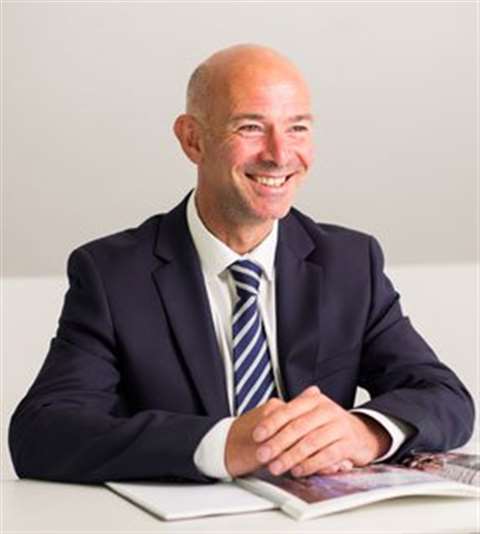 Galliford Try said that good progress had been made in resolving legacy contracts, while some risks remained, and there was continuing benefit to underlying business from improved risk management and project selection processes
CEO Peter Truscott said that strong operating progress in the financial year had been supported by robust market conditions.
"Our reorganised management teams in Linden Homes and Partnerships & Regeneration have achieved excellent revenue and margin growth and continue to enhance their operating effectiveness as described in our strategy presentation in February.
"While the one-off costs relating to legacy contracts in Construction have impacted the reported financial performance, we remain confident in the prospects for the business, with the underlying portfolio of newer contracts performing well, and simplified and strengthened processes proving effective."
He said that entering the new financial year, the company remained cautious about the impact of the current political uncertainty and the medium-term outlook for the macro economy.
"However, all three businesses have clearly defined plans as part of our 2021 strategy, providing the group with confidence in its ability to deliver a strong performance, even in a period of lower growth in the wider economy."
He added that the strong group order book and "disciplined approach to land acquisition and contract selection" provided solid foundations to deliver further growth in the next 12 months.