GAM launches 'Think Big' campaign
By IRN editorial staff19 September 2022
Spanish rental company GAM has launched a new promotional campaign around the slogan 'GAM: Think Big' (GAM: Piensa Grande).
GAM said the new corporate message reflected its evolution towards an approach based on innovation, growth and sustainability.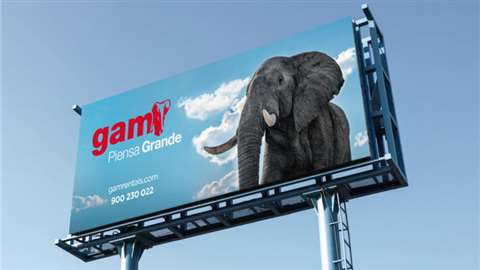 "With this new message, we want to convey a clear idea of ​​our commitment to innovation, of the diversity of services we offer...and our ambition [of] becoming an essential collaborating partner for [customers] in their search for excellence", said the company.
The promotional campaign was unveiled last week at the company's headquarters in Asturias and its Madrid office and shared with its employees in the rest of Spain, Portugal, Morocco and Latin America.
The launch will include what GAM described as a "an extensive advertising campaign in different formats, in the media, billboards, and presence in key logistics locations", including important industrial areas, airports and railway stations.
Pedro Luis Fernández, President of GAM, "This new statement shows a true image of our company, in line with the evolution of our business model, which is projected into the future through a phrase that reflects the purpose of GAM".