Gap adds more Wacker Neuson dumpers
By Leila Steed12 December 2019
UK-based rental company Gap Group is 'rapidly increasing' its investment in Wacker Neuson's 6 and 9 tonne swivel Dual View dumpers.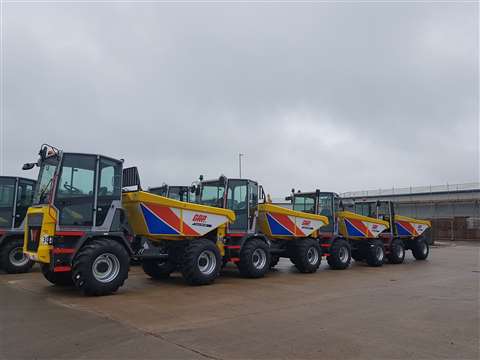 The company, which invested in 33 of the machines at the beginning of the year, said that customer demand had been significant and was shifting from cabbed to swivel machines. An additional order for 35 Dual View dumpers, comprising 16 6 tonne units and 19 9 tonne units, is scheduled to be delivered to Gap in January, 2020.
Ken Stewart, Gap's Head of Procurement, said, "We placed a forecast order with Wacker Neuson last year to secure production capacity as, being a new innovative product, we expected interest and subsequent demand to be high.
"This product offers significant productivity and safety-related benefits and to date has been well received by both depots and customers."
He added, "We are now experiencing a steady shift in demand from cabbed to dual view dumpers."
The swivel Dual View dumpers feature a rotating driving console that allows operators to face both forward and reverse directions of travel.
Gap's new dumpers will bring its fleet of Dual View dumpers to a total of 68 units.