Gap drives efficiency with BigChange's App
By Thomas Allen29 October 2019
Gap Hire Solutions in the UK has deployed a cloud-based mobile resource management system from BigChange to make its operations more efficient.
Its staff in the field have been equipped with rugged tablets that are running BigChange's JobWatch mobile App.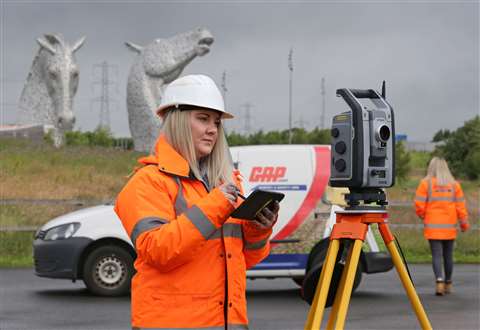 The App is connected in real-time with Gap's rental desk so that the rental company's management team and customers have 24/7 visibility of equipment deliveries and collections. It also removes the need for paper.
The new system has been of particular benefit to Gap's Survey and Safety division, which rents specialist equipment and instrumentation to surveyors and civil engineers. The division operates out of 14 locations across the UK, employs 60 people and stocks the latest total stations, GPS satellite network rovers and lasers, along with other precision instrumentation and surveying kit.
Since the equipment is expensive and it is constantly being updated as the technology evolves, rental is becoming an increasingly popular option. As a result, Gap is seeing fast growth in this division.
One obstacle to renting this expensive equipment, though, has been the risk of damage.
Jim Burke, Gap's Head of Survey and Safety, said, "In the past, we didn't have a way to provide proof when making a claim for damage or any missing accessories."
This has changed now, because with the use of BigChange's App every order can be logged and tracked.
The tablets are used to photograph equipment prior to despatch, on delivery and when collected, with GPS location and time recorded automatically with each image. And for extra security, drivers can take photographs at the point of handover so that there is a record of the person taking delivery.
"BigChange has changed everything by providing indisputable evidence when equipment and accessories are returned damaged or incomplete," says Burke, "It's put an end to the challenging conversations we used to have – the digitally held records remove any doubts."
The App also links to BigChange vehicle telematics fitted to Gap Survey's fleet of vans, which gives hire controllers real-time visibility of the fleet. This means deliveries and collections can be better managed to optimise resource utilisation.