Gap extends Kubota relationship
By Joe Malone21 August 2018
UK rental company Gap Group has agreed a one-year extension to purchase Kubota mini excavators.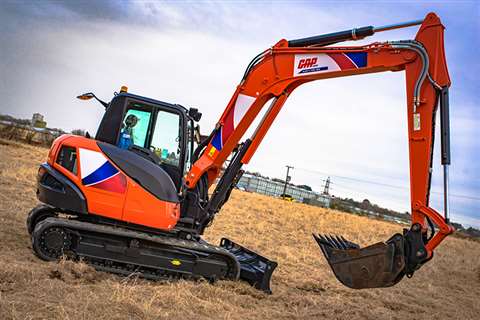 The company has already bought around 500 models from the manufacturer since January this year and will now continue to add to its fleet with models ranging from 0.8 to 8 tonnes.
The two companies have a long-standing relationship, and Gap's latest deal will see its excavator fleet reach almost 4,500 units. The rental company employs more than 1,800 people across 140 depots in the UK.
Ken Stewart, head of procurement at Gap Group, said, "We have developed a strong successful working relationship with Kubota over many years and when you combine the performance of the machines with the service we receive from its dealer network, the decision to continue to retain Kubota as our sole supplier of compact excavators was an easy one.
"Not only is the Kubota product well designed and engineered, it is also robust enough to withstand the rigours of the hire industry, which allows us and our customers to focus on the day-to-day business operations without the worry of excavator down time or requiring maintenance out with the manufacturer's servicing schedule."
Meanwhile, David Hart, Kubota UK's managing director, added, "The fact that Gap Group is our largest independent customer worldwide tells you everything you need to know about the strength of our relationship with them. It's a pleasure to continue to work closely with a fantastic company like Gap Group and we're thrilled to continue as the sole supplier of excavators for the foreseeable future."