GAP Group moves into portable toilet rental
By Sarah McCay31 July 2014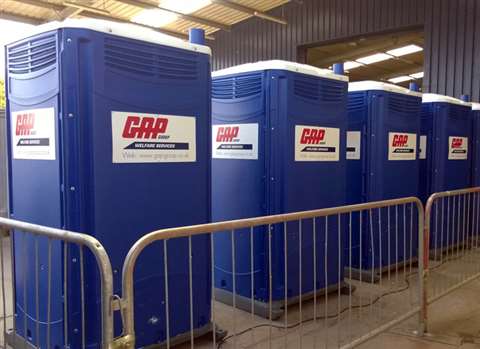 GAP Group is to launch a new Welfare Services division at the end of August, renting portable toilets and towable welfare units.
The UK rental firm will offer the new range at a selection of its locations, including Warrington, Shotts, Bournemouth, Waltham Cross, Bristol and Derby.
The launch is part of GAP's diversification beyond its traditional plant and tool offerings. This has included the recent launch of the Survey & Safety division and will also include a new Events division.
The Welfare Services division will stock portable chemical toilets, including ADA approved wheelchair access toilets, of which GAP is the sole UK supplier. The range also includes environmentally friendly mobile welfare units, which reduce emissions and in turn offer fuel savings to the user.
All equipment comes with full weekly servicing and refilling of consumables such as bio toilet rolls, paper towels, chemicals and soap.
Welfare Services division manager Keith Bodinnar said: "We are very excited about the team that we are recruiting to help us promote this new and exciting division. GAP Group's current depot network and experience will be a great springboard for our launch into Welfare Services."
Ahead of its official launch, the new division has already seen many of its products hired out for major sporting events in Glasgow.