GAP Hire Solutions launches 100 Club
By Helen Wright17 February 2016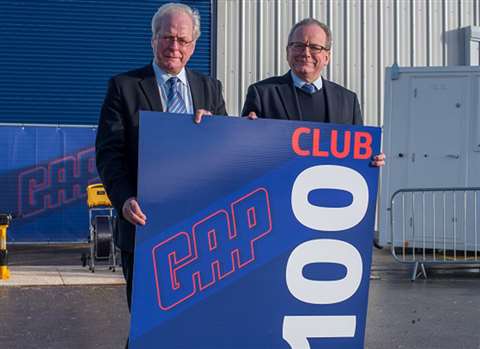 UK rental company Gap Hire Solutions has launched a new initiative which offers a selection of the company's 100 most frequently hired products available quickly and delivered efficiently.
The company said the 100 Club included products from its Plant & Tool Hire, Lifting Hire & Sales, Non-Mechanical Plant, Survey & Safety and Welfare Services divisions which are located throughout the UK.
The initiative replaces the company's Top 50 Tools offer – essentially extended the original idea.
Gap said a range of tools such as breakers, pokers, generators and drills were available alongside welfare units and portable toilets from the Welfare Services division; scaffold hoists, stone magnets and conveyors from Lifting Hire & Sales; robotic total stations and standard survey kit such as Cat detectors from Survey & Safety Hire, and road plates from Non-Mechanical Plant hire.
Joint managing director Iain Anderson said, "We understand that for our customers, time is money and we seek to provide the best equipment efficiently.
"The 100 Club will give our customers across the UK unrivalled access to tools and products from our specialist divisions without the worry and hassle as we will deliver the equipment straight to them, meaning they can focus on getting the job done."
And fellow joint managing director Douglas Anderson added, "We are delighted to launch the 100 Club. Our aim is to be the UK's most innovative hire solutions provider and the 100 Club will help us work towards this.
"The benefit of being an independent business is that we are able to make our own decisions. Managers have the autonomy to manage and purchase stock of the 100 Club ensuring availability and the latest products. Our focus has always been on providing our customers with the solutions that suit them best."