GAP lights up with Trime X-Eco
By Euan Youdale07 November 2016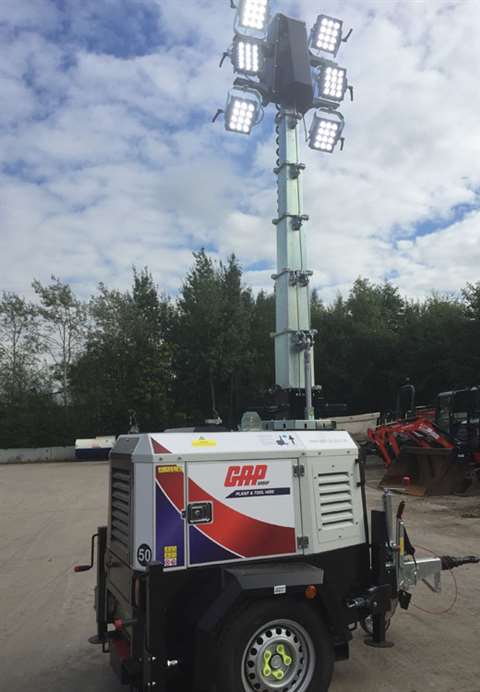 UK-based GAP Hire Solutions has purchased the new X-Eco LED 6 sustainable lighting tower from Trime.
The new model sees the inclusion of LED lamps, which offer a number of benefits, including no bulbs, lamp glass, ballasts or capacitors, all of which often need replacing on-site. The system's automated start/stop technology is also designed to save significant time throug the course of a project.
The X-Eco LED 6 is fitted with a Kubota 1500 rpm water cooled diesel engine and is guaranteed for 50,000 hours.
GAP procurement manager Ken Stewart, said, "GAP are the first national hire provider to have invested in the 'new generation' lighting towers from Trime following site trials with their major customers, who were impressed with the Innovation and both the environmental and financial benefits they achieved with them."