Gap Group has opened its new £9 million (€10.3 million) Tilbury facility in Essex, UK.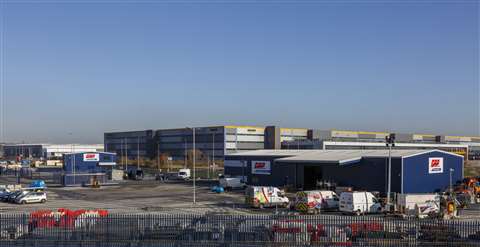 The 24,000m2 flagship facility is made up of two campuses that were purpose-built to house seven of Gap's ten divisions.
Gap's Plant, Tools and Lifting, and Test, Inspect and Certify (TIC) businesses will occupy the larger of the two campuses, which includes a 1,000m2 workshop building, an office space and a 8,000m2 yard.
Meanwhile a smaller 750m2 building will house the company's Non-Mechanical, Trenching and Shoring, Welfare Services, and Tanker Services divisions.
Douglas Anderson, Gap's Managing Director, said, "Customers are delighted that the Grays and Essex areas will be better serviced by seven Gap divisions from this first-class facility."
Now its largest location, Gap's Tilbury facility will also provide the company with improved access to London and its surrounding areas.
The company, which recently invested £2 million (€2.3 million) in its tanker fleet, purchased the site for £4 million (€4.6 million) in 2017 and spent a further £5 million (€5.7 million) on the depot's construction, which began in 2019.
Anderson said, "Clever design coupled with high security and flexibility have helped to develop a blueprint that will be used for future new depots."