Gearflow wins $162k VentureCat prize
By Lindsey Anderson22 June 2020
Gearflow.com, an online construction e-commerce company, has won $161,000 from Northwestern University's annual VentureCat pitch contest, which is sponsored by The Levy Institute and alumni Lanny and Sharon Martin. Gearflow won in three categories - B2B, audience vote and overall first place - and will use the funds to update its website.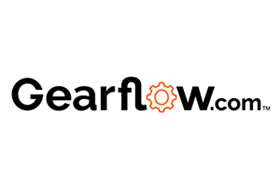 More than 60 startup companies applied with 25 being accepted to participate in the competition. Those companies were then placed in five tracks based on industry, and were then asked to conducted a 7-minute pitch to a panel of 40 judges. The winners of each track advanced to the final round of pitches where a more intensive Q&A was conducted which was followed by announcing first, second and third place winners. During the virtual event, a live stream of pre-recorded videos was presented for viewers to vote, which snagged Gearflow the audience favorite prize.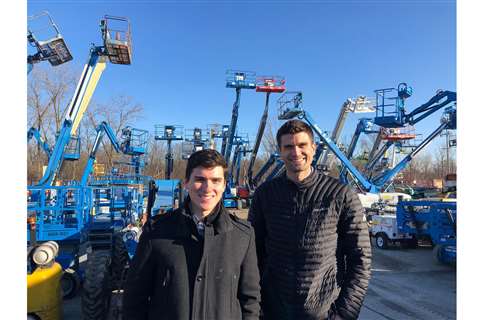 "This was important for us because first, the funding will help us move faster on our vision of bringing e-commerce to the construction equipment industry," said Ben Preston, Gearflow co-founder. "Second, the event gained us great exposure with those in the investor and construction communities."
Gearflow was founded in 2018 by Preston and Luke Powers as a means to offer buyers a one-stop-online-shop for all things construction. In its first year, the website experienced such high demand that the site crashed. Gearflow then raised $1.8 million in seed funding to expand its team. With the VentureCat winnings, Preston said Gearflow will work to create "a better experience for contractors to seamlessly discover and work with all the suppliers on Gearflow to get the parts and equipment they need." Gearflow currently lists 12 million SKUs from more than 100 suppliers across the country.
"That requires dashboard tools for both buyers to save and centralize all of their orders, invoices, tracking numbers, etc. as well as for suppliers to manage their inventory and fulfill orders directly," he added. "We are continuing to work on ways to add transparency to the research experience as well so buyers can get the parts and equipment they need from suppliers they can really trust. Lastly, gaining exposure on Google for the suppliers on Gearflow is a key component to the replatforming effort. This will allow for any sized supplier to deliver the ecommerce experience that many customers are beginning to expect."
"There was a lot of great competition, so for us to come out on top was pretty amazing," Preston said. "The Kellogg community has provided some amazing opportunities for us and we are really excited about what Gearflow can now do to help thousands of businesses in the construction industry grow, especially given the times."