Geda lifts for Russian gas plant
By Leila Steed14 December 2020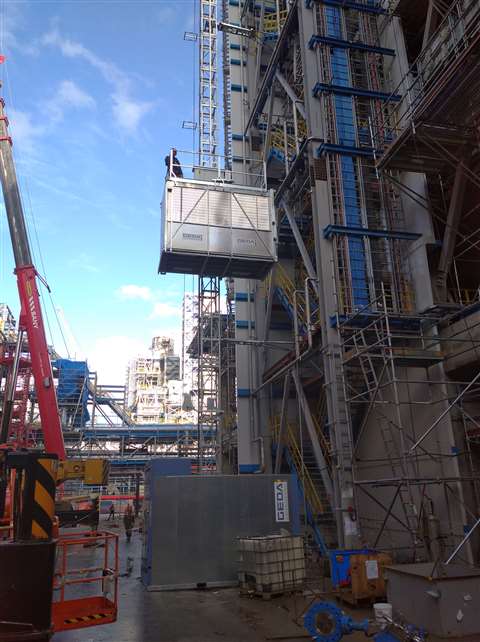 Germany-based manufacturer Geda has installed three hoists at the Amur Natural Gas Processing Plant, which is being built in the Amur region of Russia.
The company provided the PH 2032 650 and the BL 2000 hoists for Serbia-based construction company Velesstroy, to help with the construction of the processing plant.
Designed for heavy loads, the models allow both people and materials to be transported to heights of between 250m and 400m.
The PH 2032 650 can achieve a lifting speed of 90m/min and can carry up to 25 people or an overall material weight of 2,000kg. The PH series hoist that Geda installed for Velesstroy had a platform measuring 1.55m x 3.20m and included the model's standard automatic lubrication device that reduces wear and tear.
Two BL 2000 hoists are operating at the plant. The model has a maximum hoisting height of 250m and a load capacity of 2,000kg. Velesstroy's hoist was also equipped with control variants for improved comfort and easy use.
The three hoists at the 800-hectare processing plant, which is scheduled to become fully operational in 2025, were installed to a height of 50m.
According to Geda, the US$13 billion Amur plant will eventually process 42 billion m3 of gas a year. Its seven independent production lines will provide natural gas to China and produce components such as helium, propane, butane and ethane for sale to the petrochemical industry. Once construction is complete, the gas processing facility will become one of the largest of its kind in the world.