GenAir wins Green Apple Award
By Leila Steed03 September 2019
UK Rental company GenAir are to receive a Green Apple Environment Award for their All Weather All Electric Air Compressor.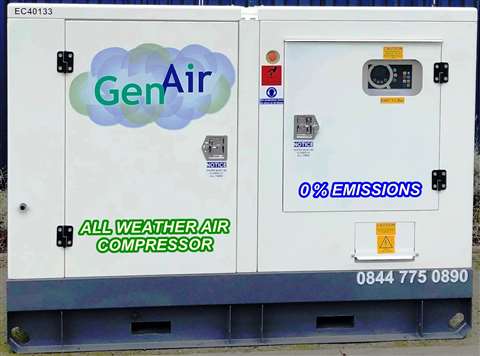 The annual awards, which were established by the Green Organisation in 1994, campaign to recognise, reward and promote environmental best practice around the world.
GenAir's individually designed air compressors have won the award this year. The units have a working pressure of 10 to 190psi with a maximum free air delivery of up to 400cfm. The electric units run free from fuel, have a fully weatherproof canopy and can be used in all areas, including those governed by emission and noise rules.
Commenting on this accolade, GenAir's Managing Director, David Timmins, said, "Naturally, we are honoured to receive this award. Emission elimination and compliance with NRMM [non-road mobile machinery] regulations have been the driving factor in developing these compressors. To have them officially acknowledged as a sustainable product is extremely satisfying."
Three senior representatives from GenAir have been invited to an award presentation ceremony at the UK's Houses of Parliament in November, where they will receive their award.
The Green Apple Awards are supported by the Environment Agency, the Chartered Institute of Environmental Health, the Chartered Institution for Wastes Management and other independent bodies.