Genesis and Jewell to change hands
By Lindsay Gale08 September 2011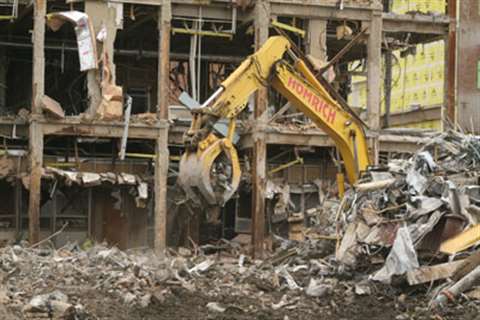 Paladin Brands Holding Inc, the parent group of attachments manufacturer Genesis Attachments and excavator modifier Jewell Equipment, is to be acquired by International Equipment Solutions Inc from Dover Corporation. IES is a holding company recently established by KPS Capital Partners. The terms of the deal have not been disclosed, but it is expected to be finalised during the third quarter of 2011, subject to standard closing conditions. IES has also acquired cab and ROPS supplier Crenlo LLC from Dover as part of the deal.
In a statement, Paladin president David Burdakin said: "Our entire team at Paladin is pleased to move forward under KPS and excited about their commitment to manufacturing excellence and to supporting our future growth. We will remain focused on providing our customers with industry leading products and unsurpassed service."
Raquel Palmer, a KPS Partner, said, "We are very excited to create International Equipment Solutions. IES, by acquiring Paladin and Crenlo, launches as the premier international engineered equipment manufacturer, with an industry leading portfolio of brands and an exceptionally strong reputation for quality, durability, delivery, product support and product innovation. We intend to grow IES aggressively both organically and through acquisition in North America and globally. The combination of the company's exceptional operational expertise and strong customer relationships, combined with financial resources provided by KPS, will facilitate IES's global expansion, especially in China, India and South America."