Genie ahead of EN280 deadline schedule
By Euan Youdale05 August 2014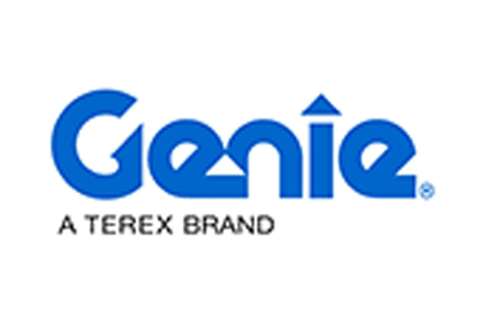 Genie has announced that its full line of aerial work platforms will be in compliance with the European harmonized standard EN280:2013 well in advance of the January 2015 deadline. Customers will begin to see the changes after 1 October 2014.
The new EN280:2013 standard was published in July 2013 and comes with a transition period of 18 months during which manufacturers are expected to bring their products into compliance. The new standard requires all self-propelled work platforms to disable the drive function when in an elevated work position and chassis inclination that exceeds the operating specifications.
Genie scissor and self-propelled portable products currently follow this operational logic; however, this will become standard functionality for Genie boom products as well.
"Customers will ultimately need training regarding the new operational characteristics of the equipment," said Brad Allen, vice president, marketing, product management and engineering, Terex AWP. "We are communicating this information early so our customers can be prepared. The changes to the booms will be simple and easy to understand and use."
The updated functionality on Genie boom products will alert the operator with an audible alarm whenever they have exceeded the chassis inclination limits. If the work platform is elevated when this happens, the audible alarm will be accompanied by a visual indicator at the platform control position indicating that the drive functions in one or both directions have been disabled.
The operator will then need to assess the slope the equipment is on and follow the step-by-step instructions provided both on the machine and in the operator's manual to lower the platform before moving the equipment to a firm, level surface.