Genie starts XC production in Europe
By Euan Youdale06 September 2018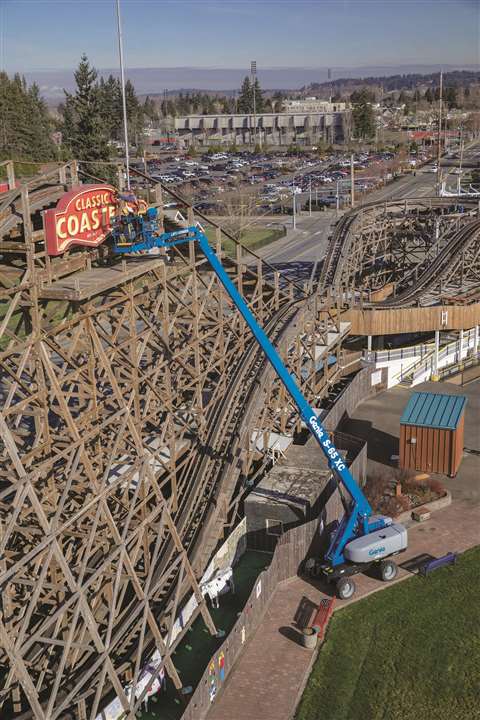 Genie is launching the production of the new Genie S-65 XC telescopic boom lift at its factory in Umbertide, Italy, for the EMEAR region (Europe, Middle East, Africa and Russia).
With a maximum working height of 21.81 m (71 ft), this new model is the latest addition to the expanding Genie Xtra Capacitiy (XC) boom lift range.
Like all Genie XC boom lifts, the new S-65 XC boom offers a dual lift capacity of 300 kg (660 lb) unrestricted and 454 kg (1,000 lb) restricted to work with up to three people onboard while still leaving room for tools and jobsite materials.
Deliveries of the S-65 XC are scheduled from October 2018. With customers from Austria, Germany and Switzerland in mind, Genie will be showcasing a prototype of the Genie S-65 XC boom lift at Platformers' Days in Hohenroda, Germany, 14-15t September.
Adding to the production of the articulating Z-45 XC boom lift, the S-65 XC is the first telescopic XC model to be manufactured at the brand's factory in Umbertide, Italy.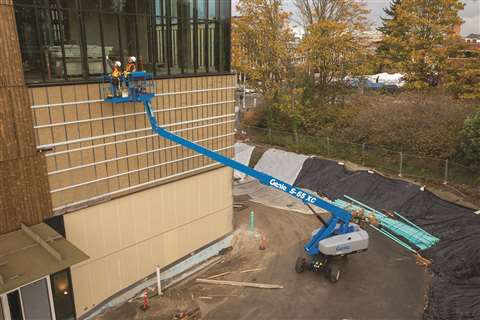 New to the XC booms is the automatic envelope control. This is the ability to automatically retract as the booms reach their operating envelope, allowing for simple platform positioning and an enhanced operator experience. It is also equipped with a load sense cell that continuously checks the weight in the platform and limits the operating envelope to match the load chart, as well as boasting the ability to perform zero load field calibrations. The unique chassis tilt sensing technology gives operators access to different ranges of motion based on the chassis angle.
It also features the new optional Genie Lift Power generator, which includes a dedicated hydraulic circuit, a right-sized breaker and no pressure switch to run the unit reliably, which allows the power to lift and drive during operation.
As with all Genie telescopic XC booms, it has been updated with a CAN-based control system, which incorporates the Genie SmartLink.