Genie UK service organisation goes live
By Euan Youdale02 November 2016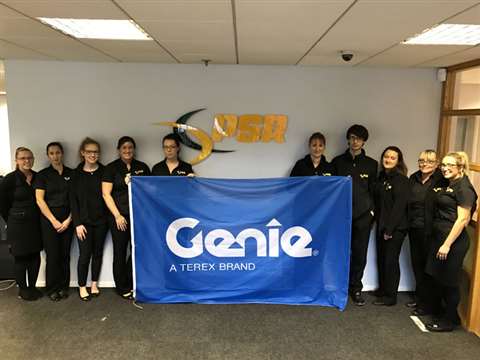 Following the agreement to acquire Platform Service & Repair Limited (PSR), Terex AWP has completed the combination of its new and enhanced Genie UK and PSR Service Organisation.
The field service team will operate under both brands, with the Genie UK team counting 10 dedicated field service technicians and the PSR team having 20. Technicians will be geographically located to support any brand of aerial work platform, anywhere in the UK and Ireland, at any time. Their emphasis will be on maximizing machine uptime through maintenance, contract and product support services.
The workshop will be the only truly dedicated aerial equipment facility in the UK being able to accommodate any make of machine to support complex maintenance, repairs, refurbishment and insurance work, said the company.
"As part of our focus on building the future, our new Genie UK and PSR service structure provides all the technical solutions customers require, for all brands of aerial equipment," said Matt Skipworth, service solutions manager, Genie/Terex Aerial Work Platforms, EMEAR "Taking customer service to a higher market-leading level, this new streamlined full-service organisation also offers the advantage of simplifying procedures to help save time and reduce costs.".