German equipment manufacturers forecast growth
By Chris Sleight16 July 2015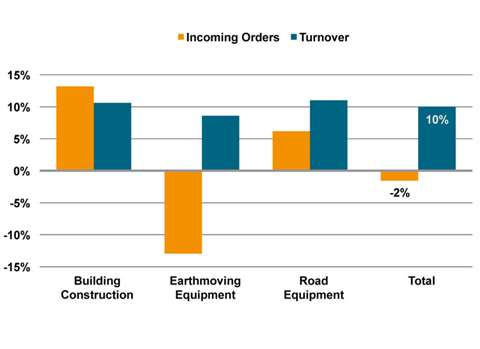 Sales of German-made construction equipment are expected to rise +4% this year according to the Construction Equipment and Building Material machines arm of the Verband Deutscher Maschinen- und Anlagenbau (VDMA) manufacturers' trade association. This represents an upward revision of the previous forecast.
The VDMA said its members had seen double-digit growth in the first five months of 2015. It expects full-year sales of German-made construction equipment to hit € 8.7 billion (US$ 9.6 billion) this year thanks to growth in Europe and North America. Growth in Europe has come this year despite the VDMA seeing a -70% decline in the Russian market.
"The drivers of business are the UK, Scandinavia and Germany. This year, manufacturers are expecting new momentum from Poland, too. Southern Europe is slowly catching up again. Nonetheless, Europe still has a recovery process ahead of it," said a VDMA statement.
It continued, "The North American construction equipment market is doing well and has already reached the pre-crisis level of 2006. Therefore, the sector expects development next year to be rather flat."
Elsewhere in the world, the VDMA highlighted Saudi Arabia and the UAE as growth markets, but said China, India, Southeast Asia and Latin America were "Falling short of expectations."
In terms of product types, the VDMA said the global downturn in mining was having a negative impact on demand for earthmoving equipment. However, it said sales of concrete equipment and road building machinery were more promising.