Get your WDS shortlisted entries brochure
Visitors to previous World Demolition Summits will be familiar with the Guide to Shortlisted Entries produced alongside the World Demolition Awards ceremony on the Thursday evening of the live event.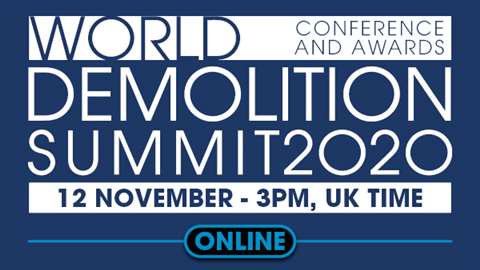 This year, due to well-documented impact of Covid-19, the WDS has gone online, but we are still producing the guide in digital form for this year's summit on Thursday 12 November.
And if you are registered as a delegate, you will be able to download your own copy from the WDS event platform after it goes live later this week.
The brochure lists all 46 entries that have made it through shortlisting – presented in the order that the awards categories will be announced – together with details of the programme, conference presentations and awards judges.
It's an essential document for keeping up with the WDS, so if you are not registered yet please go to demolitionsummit.com and add your name to the list.