Global growth revealed
By Neill Barston17 February 2015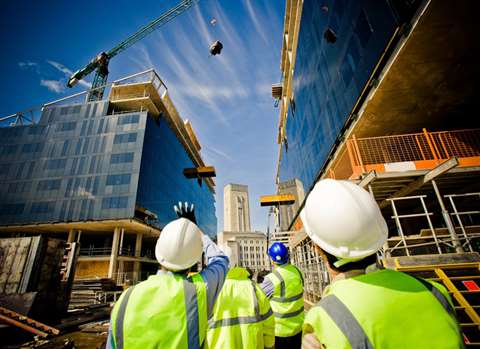 The pace of growth in the global construction industry increased to an average rate of 3.1% a year in 2014, with forecasts for further growth of 3.8% this year, according to a new study.
The latest analysis from the Timetric Construction Intelligence Centre (CIC), showed an improved picture from 2011-2013 figures, which recorded average 2.7% annual sector growth.
CIC's Global 50, which identifies the 50 largest markets in the world, forecast further annual increases of 3.9% between 2016 and 2020.
It said the global industry would grow from US$ 7.4 trillion (€ 6.5 trillion) in 2010 to US$ 8.5 trillion (€ 7.46 trillion) this year. By 2020, it said it would stand at a total of US$ 10.3 trillion (€ 9.05 trillion), when measured at constant 2010 prices and exchange rates.
Danny Richards, lead economist at CIC, said, "This expansion provides huge opportunities to those investing and operating in the industry as well as those supplying goods and services to it.
"However, the expansion is neither uniform across the world nor within regions, and risks and challenges abound."
Among the study's key findings was a trend for a continued faster construction sector growth within emerging markets, compared with more developed economies.
CIC's Global 50 found that in 2012, emerging markets accounted for more than half of the world's construction output for the first time ever. By 2020, they were forecast to have a 56% share.
Between 2016 and 2020, the construction industries in advanced economies combined were forecast to expand 2.2% a year on average, while emerging markets were forecast to record a 5.3% annual expansion.
Construction industries in the Middle East and Africa region were forecast to be the fastest growing between 2016 and 2020, overtaking the Asia-Pacific region.
It added that Asia-Pacific's share of the global construction industry would continue to rise, reaching close to 49% in 2020, up from 40% in 2010.