Gloobal makes van mount acquisition
By Murray Pollok10 December 2019
Gloobal, the Spanish truck mounted platform rental company run by Ivan Papell, has acquired ALVE, the van mounted platform rental division of Liquidation World SL.
The deal will add around 30 units to Gloobal's rental fleet, creating a total fleet of 325 machines. ALVE is based in Tarrragona and Gloobal will now have further rental locations in Madrid, Andalucia and Tarragona as a result of the deal.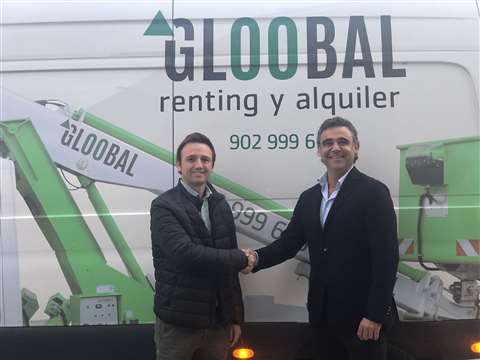 Liquidation World SL will continue to operate its machinery trading business, led by owner Olaf Valldeperez.
Ivan Papell, CEO of Gloobal MovingRent, said the acquisition was strategic and part of its growth plan; "ALVE's trajectory as a van mounted platform specialist, with a close and efficient service, fits perfectly with our philosophy. This operation strengthens Gloobal as a leader in our market. It allows us to guarantee the best possible service and be closer to our customers."
Olaf Valldeperez, owner of ALVE, said he was very happy to be selling the rental division to Gloobal, "a company that we consider the leader in Spain in the rental of platforms on vehicles. Gloobal guarantees us the ability to continue with our main values; being close to the client, teamwork and offering maximum safety."