Go ahead for Scottish marina
By Sandy Guthrie23 August 2016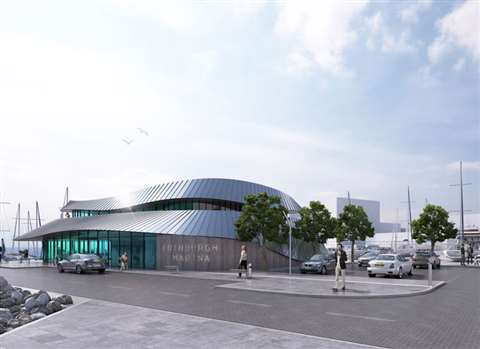 A decision by City of Edinburgh Council's development management committee confirms that full consents have now been granted for the overall masterplan for Scotland's Edinburgh Marina development at Granton.
The council approved permission for the new Granton Harbour masterplan in principle last December.
Developers have now lodged detailed planning applications for some of the masterplan's individual sites, including the marina boatyard and associated infrastructure for the new 300 berth marina complex.
The decision confirmed consent for a new 13,449m2 retail and leisure centre, as well as new homes for over 4,000 residents. Granton is less than 4km from Edinburgh City Centre.
Kevin Fawcett of developer Granton Central Developments said, "This is a huge and extremely positive boost for Edinburgh at a most challenging time for the economy.
"Aside from the construction jobs the project will create for local suppliers, the development will provide over 900 new permanent jobs upon completion, as well as over 2,000 new homes."
He said the project had taken 15 years to reach fruition, and that Edinburgh Marina was the first new marina next to a capital city in Europe for several decades. It was said to be currently one of the largest private infrastructure projects in Scotland.
The total value of the completed development is expected to be £500 million (€581.79 million), and the architect will be Wilson Gunn Architects.