Goldhofer for Irish transport company
By Niamh Marriott01 February 2022
Lisburn, Northern Ireland-based Mar-Train Heavy Haulage Ltd has taken delivery of a heavy-duty combination from Goldhofer.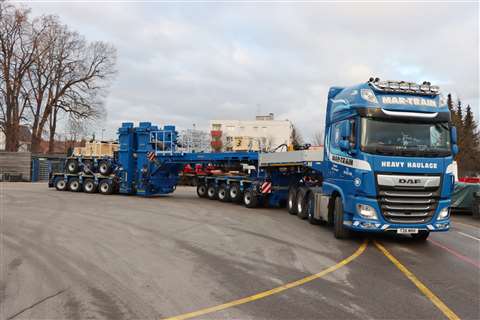 The new Goldhofer STHP-ET 12 (5+7) heavy-duty combination with the redesigned RA 2-110 tower clamp system and free-turning device will be used for a haulage contract in Sweden.
The equipment will be used together with its recently acquired »BLADES« combinations.
The family run business specializes in heavy haulage and the transportation of wind farm components throughout Ireland, the UK and Europe.