Green light for €370 million CCGT plant in Italy
By Mike Hayes03 December 2019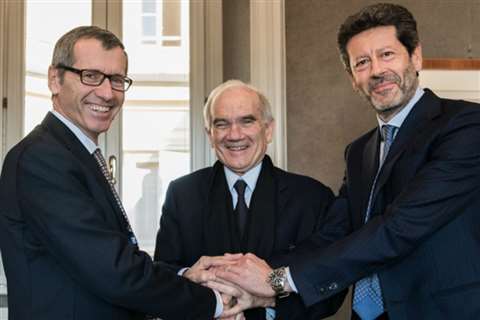 Italy-based energy construction company Edison has announced plans to construct an advanced combined cycle gas turbine (CCGT) plant in Presenzano, Italy.
The thermoelectric plant is expected to have a total capacity of 760MW and promises energy efficiency of approximately 63%.
Edison will build the natural gas-powered plant on behalf of the Italian developer Ansaldo Energia, which is investing €370 million in the project.
Construction is set to start early in 2020, with completion due by the middle of 2023.
The plant will include an Ansaldo-developed GT36 H class gas turbine with a capacity of approximately 505MW, plus a recovery steam generator and a steam turbine with a capacity of approximately 255MW.
Once in commission, Edison said the plant's technology will result in a reduction of up to 40% in CO2 emissions, compared with a plant powered by coal or oil, while nitrogen oxide (NOX) emissions will also be reduced.
Marco Stangalino, executive vice president Edison Power Asset, said, "This is the most efficient thermoelectric technology and most respectful of the environment because it offers the dual benefit of a high efficiency and a low environmental impact.
"In addition, the project will make a significant contribution to the stability and balancing of the national electricity system."