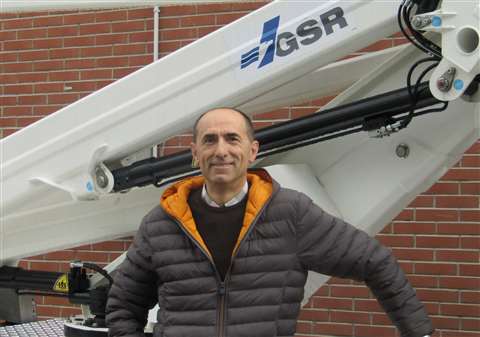 Italian truck mount manufacturer GSR has opened a branch in the UK.
The company says it is in response to strong recent sales in the country and the aim is to provide a direct, fast and efficient service to its customers.
Piero Palmieri, product manager at GSR, and member of the board said, "GSR's presence in the UK market goes back a long time, we felt it necessary to provide a more direct back-up to our key accounts and possibly extend it to all those potential customers."
The forthcoming Vertikal Days Show at Haydock Park in June will be an opportunity to meet the GSR team.