Guinness record for Meccano bridge
By Sandy Guthrie22 September 2015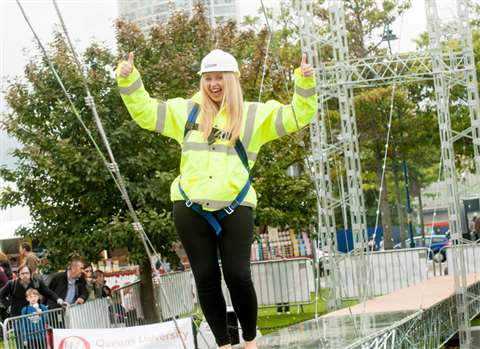 Guinness World Records have confirmed that Northern Ireland's Queen's University Belfast's Big Bridge Build – a bridge spanning around 30m across Belfast's Clarendon dock – is the world's largest Meccano structure.
The Big Bridge Build, a year-long project, was organised by Queen's University's School of Planning, Architecture & Civil Engineering. Academics and students created the bridge, with the help of local school children, as part of the university's outreach programme to encourage more children to think about careers in STEM (science, technology, engineering and mathematics).
The project was made possible with the help of Spin Master Corp, the owner and producer of Meccano, as well as contractors McLaughlin & Harvey and Aecom who gave valuable advice to the students as well as assisting with the construction and installation of the bridge.
The students celebrated their achievement by walking across the bridge for the first time, which was officially declared open by Meccano's Meccanoid Robot.