Hanger build for Felbermayr
By Laura Hatton05 June 2014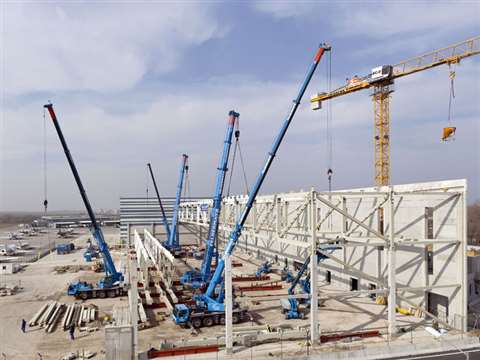 Crane and transport company Felbermayr in Austria erected five Liebherr mobile cranes to help build a new hanger at Schwechat Airport in Vienna.
The heaviest component of the steel frame of the hanger was a 100 metre truss, which weighed 190 tonnes. The truss was lifted in tandem using an LTM 1400-7.1 and an LTM 1350-6.1 wheeled mobile telescopic crane. Three smaller Liebherr mobile cranes were used to position and install the cross- and connecting elements, a spokesperson added.
In total, 800 tonnes of steel was lifted to form the skeleton of the hangar, which will serve as a maintenance building for business jets.