Haulotte boosts US sales team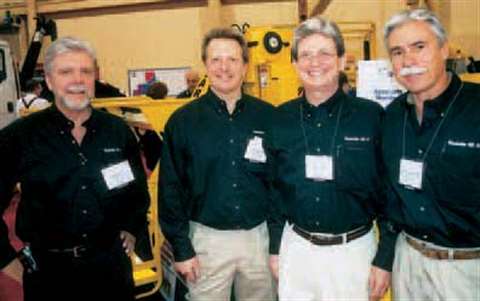 Haulotte has strengthened its North American operation with a number of appointments, including that of Tom Stackurski, the ex-Simon, Omniquip and UpRight executive who has decades of experience in the North American lift business.
Alastair Robertson, who helped Haulotte establish its network of dealers in the region, is no longer involved with the company in North America. Mr Stackurski, who is now vice president of Haulotte US, has brought on three full-time sales representatives: Frank Lyons and Terry Hollandsworth, both ex-UpRight employees, and Mike Reddick, an ex-forklift salesman in the US. These three will help the network of up to 50 independent dealers - established by Mr Robertson - sell Haulotte product in North America.
Also new to the company is Ken Brown, an ex-Komatsu Forklift employee in North America who has joined Haulotte as procurement manager, responsible for looking at local sourcing of components and also at the general question of North American assembly for Haulotte.