Haulotte hosts in Provence
By Euan Youdale25 June 2013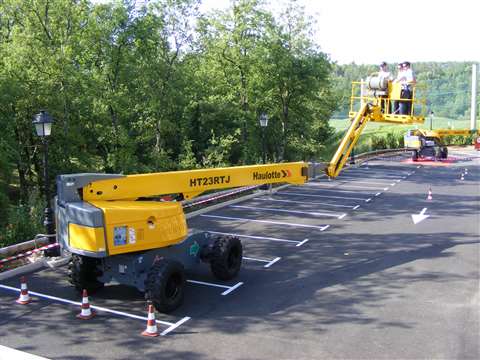 Haulotte has staged a spectacular two-day customer event in the south of France.
The French manufacturer invited more than 120 customers to a range of fine food and activities last week, including wine tasting, a sailboat regatta and a product demonstration, based around the sumptuous Terre Blanche hotel in Provence.
Among the products on display was a prototype of a new model. However, the manufacturer wishes to hold back on the details of the machine until later this year, closer to its proposed launch date. AI, which was at the event, will publish all the details about the new product in the coming months.
Guests were also given a demonstration of the manufacturer's 23 m HT 23 RTJ boom, known as HT 67 RTJ in the North American market, and a walkaround of sister-model the HT 21 RT, or HT 61 RT in North America. Both offer a maximum working capacity of 450 kg with up to three people in the basket, while the latter offers a full boom extension time of 56 seconds.
Also on display was the range-topping 41 m HA 41 PX-NT boom, known as the HA 130 JRT-NT in North America, as was the HTL telehandler series with a demonstration of its off-road capabilities.