Have you got what it takes?
By Laura Hatton27 November 2015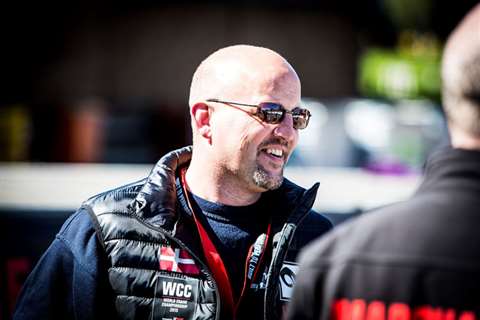 Hiab, part of Cargotec, has launched its search to find the 2016 World Crane Champion.
The competition is due to be held at the IAA exhibition in Hanover, Germany, in September 2016, with the winning prize of €25,000. To be eligible to win, contestants must demonstrate their skill and expertise in a timed trial that will challenge their ability to manoeuvre a mid range Hiab HiPro crane through a series of precise tasks and tight obstacles.
Carl-Gustaf Göransson, Hiab senior vice president, sales, markets and services, said, "The first World Crane Championship generated huge interest, and was such a success that we decided to continue it in 2016. The competition proved to be an excellent way for us to meet experienced crane operators, and interact with our customers. It was also a great way to demonstrate our newest products and to promote the load-handling industry."
Johnny Jensen, Benny Rasmussen and Son crane operator won the title in 2015. Jensen completed the test course in 2 minutes 18 seconds, beating the time set by Hiab's own crane professional. Jensen said, "It was incredibly fun to participate in this prestigious competition, and I am honoured to have been able to take victory home to Denmark."
Göransson added, "What we witnessed at the finals in Birmingham earlier this year was an absolutely breathtaking experience. All 16 finalists delivered a first class performance to an excited audience, who cheered them on the whole day. We got to see precision operation of the crane at its very best, how skilled the operators were at manoeuvring loads safely, and the perfect match of human and machine.
"We are eager to start the qualification rounds to select the finalists for Hanover," Göransson continued. "I would like to say to all the skilled crane drivers around the world: sign up now! The hunt for the World Crane Champion 2016 is on!"
Qualification rounds for the 2016 World Crane Championship will begin in February. The finals will take place at the IAA exhibition in Hanover, Germany, in September 2016.
For more information, and to sign up to compete in the qualification rounds, visit www.worldcranechampionship.com