Hawk equipment auctioned off
By Thomas Allen21 March 2019
A recent disposal auction of more than 2,000 pieces of Hawk Plant UK's equipment achieved a total value of £29 million.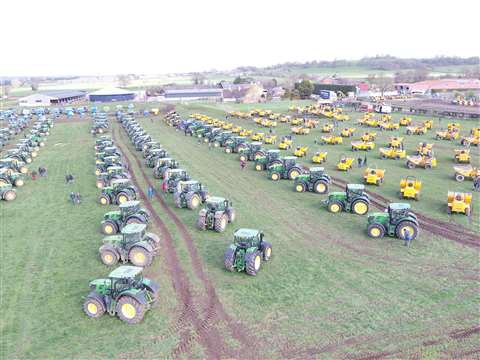 Hawk Plant, which was one of the UK's largest construction equipment companies, went into administration earlier in 2019. It had been serving the infrastructure, energy and housebuilding markets for more than 40 years.
The auction was conducted by Euro Auctions on 14 and 15 March 2019, and it attracted attention not only from the UK but also from across Europe and the rest of the world.
David Betts of Euro Auctions said, "Prices were strong, and bidding was fierce. However, it was the quality of machinery on offer that attracted an educated crowd.
"The 130 John Deere tractors were a crowd stopper, with many of the newer machines having less than 200 hours on the clock and many exceeding our estimations, showing the strength of the market."
Various types of machinery were sold, from wheeled loaders and excavators to rollers and buckets. Among them were more than 70 JCB telehandlers.