Healthy half-year for Vp
By Joe Malone06 December 2017
UK rental company Vp plc has announced half-year revenues of £136 million (€153.9 million) for the period ending 30 September 2017.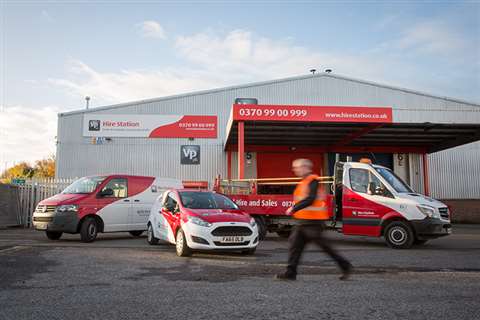 The company's revenues were up 12% year-on-year, previously at £121.7 million (€137.7 million). Earnings before interest, taxes, depreciation and amortization (EBITDA) also increased 13.2% year-on-year, to £41.1 million (€46.5 million).
Vp's capital expenditure for the half-year period was up 9% compared to the same period a year earlier, to £32.5 million (€36.8 million).
Since the half-year period ended, Vp has acquired UK rental company Brandon Hire for £41.6 million (€47.1 million), as well as First National, a specialist rough terrain forklift rental business for £0.9 million (€1 million).
Jeremy Pilkington, chairman, Vp plc, said, "Vp has again delivered an excellent set of results for the half year. The UK market remains strong, and whilst there is some uncertainty around the implications that Brexit will have on the UK, the day-to-day demand continues to be highly positive.
"There is also an improving trend for our international division in the second half of the year. A significant post-period highlight was the successful acquisition of Brandon Hire and this, coupled with the organic opportunities available elsewhere within the group, encourages the board to look forward to the second half of the year and beyond with every confidence."