Heavy cargo moved from India to Iraq
By Katherine Weir09 March 2016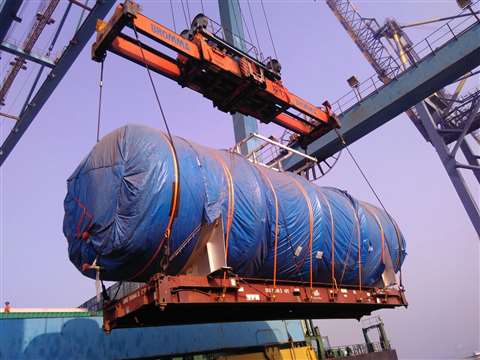 Iraq-based logistics service provider Kamar Al-Ard (KAA), affiliate of Fleet Line Shipping in Dubai, completed the transport of a 45 tonne heavy load cargo on its super heavy duty flat rack container from Faridabad in India to Kirkuk, Iraq.
The company, known as FLS-KAA, obtained the required approvals from the load and discharge port container terminals to handle the 51 tonne (gross tonnage including the container tare weight) cargo. FLS-AA also co-ordinated levy exemption formalities from the Iraqi authorities and delivered the freight at the Kirkuk site in a record time of 20 days.
FLS-KAA is a member of the Worldwide Project Consortium (WWPC) in Iraq.