Heavy-duty outrigger pads
By Christian Shelton18 September 2018
Outriggerpads, a UK-headquartered global supplier of polyethylene spreader plates, outrigger pads and mats, is expanding its Premium range of spreader plates for cranes with three new products aimed at the heavier end of the crane market.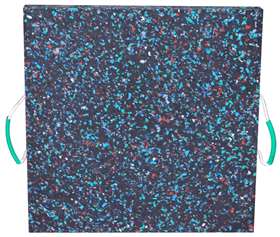 The new spreader plates are made from heavy-duty UHMW polyethylene. According to Outriggerpads, this means they are lighter than steel crane pads and retain their shape under high vertical pressure. They are also water resistant and do not corrode or splinter.
The largest new spreader plate measures 2000 x 2000 x 100 mm, has a load capacity of 250 tonnes, weighs less than 400 kg, and has integrated steel bar handles to aid lifting.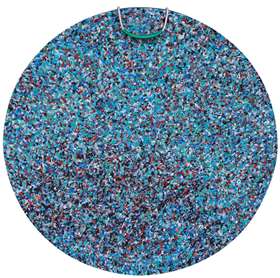 The next in the line-up measures 1100 x 1100 x 40 mm, has a load capacity of up to 60 tonnes, and weighs less than 47 kg.
The last of the three new pads is a circular 1200 x 50 mm pad, with a load capacity of 65 tonnes, and weighs less than 55 kg.
Charles Grizzle, business development manager at Outriggerpads, said, "Globally, the heavy crane market continues to grow for us as operators increasingly understand the efficiency and cost benefits of using UHMW polyethylene over more traditional crane pad materials."
Outriggerpads also said it will launch an updated version of its steel bar handle pads in the last quarter of 2018. These pads will have four integrated steel bar handles, designed to aid lifting and handling. Outriggerpads said it is also adding a corner bracket, making them stackable and enabling crane operators to lift a full set in one go. Outriggerpads said it is also planning to launch a set of jacking and cribbing blocks for workshops.