Heavy excavators
By Chris Sleight31 March 2009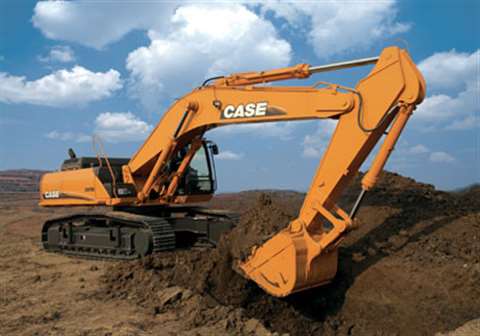 New additions to the Case line include upgrades of its four largest tracked excavators. The 36,2 tonne CX370B, 48,3 tonne CX470B, 68,9 tonne CX700B 80,4 tonne and the CX800B replace the CX350,CX460, CX700 and CX800.
They feature the company's B-series cab, which has slim pillars and a +60% increase in its glazed area for improved visibility. Isolating cab mountings, stronger steel structures and a quieter engine reduce both noise and vibration for the operator.
Another interesting innovation from Case is the formation of its Zeebrugge, Belgium-based Case Special Excavators (CSX) division, which will produce long reach, mass excavation, high reach demolition and material handling front-ends for its CX B machines. Among the machines developed by the new division is a materials handler based on the CX240B - the CX240B MH.
Intermat will also be a first chance for European buyers to see Case's 1221E wheeled loader in the iron. Built under an OEM supply agreement by Hyundai, the machine weighs in at just over 30 tonnes, and can handle a bucket of up to 7 m3. Power comes from a 250 kW Cummins QSM 11 diesel.