Heavy gearbox shipped to UAE
By Katherine Weir01 April 2016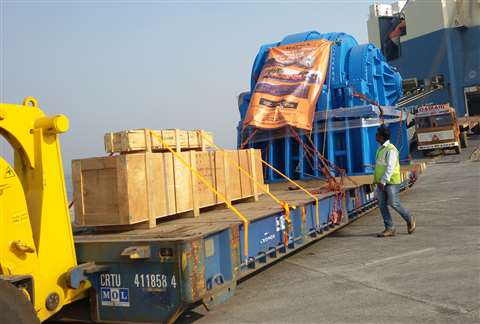 Express Global Logistics Pvt Ltd (EXG), a Mumbai, India-based logistics and heavy equipment company, transported a 75 tonne single package of project cargo in Mumbai bound for Jebel Ali, UAE.
There were many challenges in delivering this cargo to the port in time for loading on board the booked ocean vessel, the company said. The EXG experts had less than 12 hours to complete the port handling, lashing, dunnaging and securing of the cargo on the MAFI container. This process was completed on time - on very short notice - and the cargo was tendered to the shipping line, EXG explained. The shipment was a 75 tonne gearbox, measuring 420 x 400 x 350 in cm.
EXG is a member of the Worldwide Project Consortium.