Heavy investment at Special Equipment
By Euan Youdale14 November 2017
Special Equipment, a division of TVH Group, has been significantly growing its fleet over the last twelve months.
Its business model consists of investing in lifting equipment that cannot easily be sourced in a customer's home market, due to lack of local demand, acquisition costs or new concepts.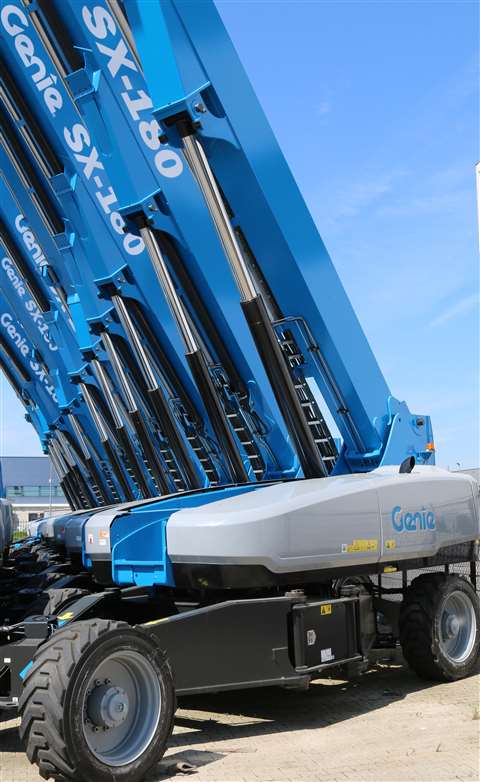 Recently, 30 new Genie SX135XC, SX150, SX180 units were delivered by distributor HDW. Special Equipment also ordered 30 electric and diesel scissor lifts, ranging from 22m to 34m working height, mostly with PB lifttechnik.
This €11 million investment will enable it to reach out to new countries beyond TVH's geographic footprint and deeper penetrate the construction and warehousing markets via its rental partners, the company said.
The special Equipment team is focused on service and arranges complete transport solutions, including custom clearance, local certification and on-site service support.
"With a fleet of 150 access platforms, telehandlers and spider cranes; Special Equiopment has rapidly established itself as a European rental leader in the niche market segment," said a company spokesman.