Heidelberg Q1 sales jump
By Helen Wright05 May 2011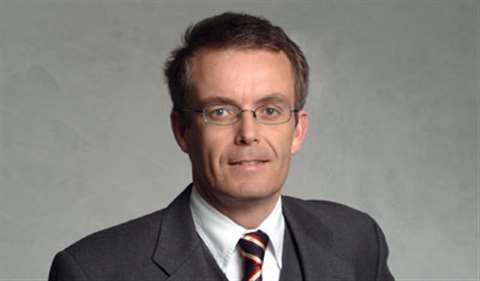 Heidelberg Cement reported a +19% increase in first quarter revenues to € 2,6 billion as a mild winter and a stronger than expected economic recovery in Europe and Asia boosted demand.
The Group's cement and clinker sales volumes rose +14.4% year-on-year to 17.3 million tonnes, while double digit growth was also reported in Western and Northern Europe, Eastern Europe, Central Asia and African markets.
In Asia, Heidelberg said demand continued to develop strongly, particularly in Indonesia, while cement sales volumes in North America recovered slightly. Deliveries of aggregates increased +14,9% to 46.3 million tonnes, while ready-mixed concrete deliveries rose +20.6% to 8.4 million m3 and asphalt sales grew +16.7% to 1.6 million tonnes.
Nevertheless, Heidelberg reported a net loss of -€ 120 million for the period, albeit an improvement on the net loss of € 162 million it recorded during the first quarter of 2010. The company, which is battling to pay down its € 8.63 billion net debt, said the reduced first quarter loss was due to a reduction in its expenses and a reorganisation of its financial structure.
Chairman of the Heidelberg managing board, Dr Bernd Scheifele, said, "The mild winter and the sustained economic recovery in our European markets led to a significant improvement in demand in the first quarter, which we successfully translated into increasing turnover and noticeably improved results. In some markets, we were already able to push price increases through in view of the rising costs of energy and raw materials."
The company said it expected a continuing recovery in demand in Western and Northern Europe during 2011, primarily driven by strong trends in Scandinavia and Germany. Growth in Eastern and Central Europe would be driven by a rise in demand in Poland, but offset by weak business conditions in Hungary and Romania.
In North America, Heidelberg said it anticipated a slight increase in cement and aggregates volumes because of ongoing investments in road construction in the US and the continuing positive development of the raw materials industry in Canada. Meanwhile, demand is expected to continue developing positively in Asia, Africa and the Mediterranean Basin.

"For the whole of 2011, we still anticipate a slow recovery in the mature markets as well as rising cost and inflationary pressure. We are therefore maintaining our focus on cash flow and stable margins in order to reduce our debt and further improve the key financial ratios," Dr Scheifele said.