Heidelberg's positive third quarter
By Sandy Guthrie05 November 2010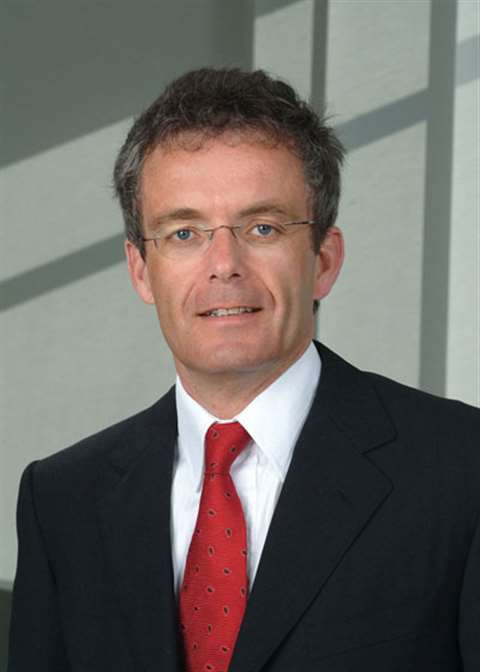 Heidelberg Cement has reported a continuing positive trend in the third quarter of this year, with sales volumes of cement, aggregates, and ready-mixed concrete increasing in comparison with last year.
Operating in more than 40 countries around the world, Heidelberg's turnover reached € 3,4 billion, a rise of +12.6% from the same quarter last year. It reported a clear improvement of profit for the period to € 368 million, up +81%, and its net debt reduced to € 8,6 billion.
North America continued to benefit from the infrastructure projects, said Heidelberg, while in Western and Northern Europe, the demand for aggregates and ready-mixed concrete exceeded the previous year's level - as it did in the second quarter.
In the Eastern Europe-Central Asia Group area, sales volumes were still below the same quarter in 2009, but the decline has further slowed down, said Heidelberg, adding that the growth in the other Group areas had clearly outweighed these declines.
During the third quarter, the Group's cement and clinker sales volumes rose by +1% to 21,8 million tonnes. The largest contribution was made by the Asia-Pacific Group area, followed by Africa-Mediterranean Basin.
In Asia, Heidelberg Cement continued to benefit from its strong position in Indonesia. In the Africa-Mediterranean Basin region, Heidelberg said the countries south of the Sahara were experiencing an increase in production and demand.
Sales volumes in North America stabilised at the relatively high level of the previous year, thanks to continued positive business development in Canada and increases in sales volumes in the south and west of the US.
While volumes in Eastern Europe-Central Asia still experienced a significant decline, in Western and Northern Europe they almost reached last year's level. Deliveries of aggregates grew +3,6% to 73 million tonnes - adjusted for consolidation effects, the increase amounted to +0,6%. This rise was primarily a result of the higher demand in North America, and in Western and Northern Europe, based on ongoing infrastructure projects.
Deliveries of ready-mixed concrete rose +4, 0% to 9,7 million cubic metres. Adjusted for consolidation effects, asphalt sales volumes fell -6,0% to 3,0 million tonnes.

In the first nine months of 2010, cement and clinker sales volumes slightly decreased by -0,6% to 58,8 million tonnes - 59,2 million tonnes last year. Deliveries of aggregates rose by +1,5% to 181,3 million tonnes from 178,7 million tonnes last year. Deliveries of ready-mixed concrete remained stable at 26,2 million m3, while asphalt sales volumes decreased by -11,0% to 6,8 million tonnes - 7,6 million tonnes last year.