Helios to acquire Taimi to further expand hydraulics solutions
By Becky Schultz10 May 2022
Sarasota, FL-based Helios Technologies Inc. continues to expand its product portfolio with the announcement it has entered into a definitive agreement to acquire the assets of Taimi R&D Inc., a Canadian manufacturer of specialized hydraulic components.
In 2015, Helios, a leading global supplier of highly engineered motion control and electronics technology for diverse end markets, set a growth target to achieve $1 billion in sales within 10 years using a combination of organic growth, acquisitions and achieving operating margins over 20%. The company is currently on target to reach this goal two years early, thanks in part to acquisitions such as BJN Technologies LLC and Shenzhen Joyonway Electronics & Technology Co. Ltd. in 2021, and now Tamia.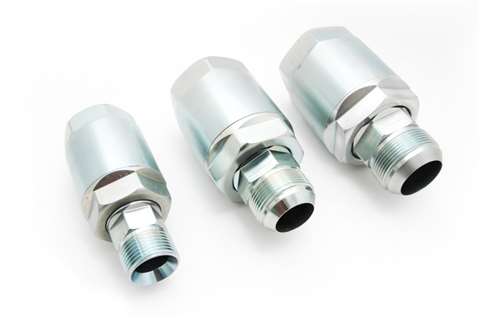 "On a run rate basis, we are well on our way of meeting our goal to reach at least $1 billion in revenue by 2023," noted Josef Matosevic, Helios president and chief executive officer, in announcing the company's first quarter 2022 earnings results. "Our recent announcement about another flywheel acquisition of Taimi R&D Inc. is a clear demonstration of the continued success we are having finding high-quality bolt-on businesses that enhance our already leading technical expertise and fill in portfolio areas with proprietary scalable technology solutions."
Founded in 2005, Taimi engineers unique ball-less swivel couplings designed for use in modern high-pressure machines. According to its website, its products "are reliable, leak-resistant, pressure spike protected and can withstand significant lateral and tear loads," enabling them to deliver improved hydraulic reliability in equipment, increased component service life and reduced leakage. These scalable technology- and solutions-based offerings are distributed in 34 countries. In addition, a collaborative distribution arrangement with Faster S.r.l. has been in place since October 2020.
In announcing the acquisition agreement, Matosevic noted that integration of Taimi's "high-quality, uniquely designed components" with Helio's existing technologies will "form hydraulic solutions that offer higher reliability, greater durability, and safety and environmental benefits."
"We are excited to expand our Hydraulics solutions and enhance our technical expertise with Taimi's innovative team," he added. "Their team brings not only technology but also strong engineering expertise. Importantly, we continue to execute on our augmented strategy to drive value for our customers with our integrated innovation teams across Helios. We believe this approach helps us maintain a market leading position and ultimately delivers for all of our stakeholders."
Helios expects to close the transaction by Q3 2022, subject to customary closing conditions. Terms of the acquisition were not disclosed.