Helping fund the future
By Laura Hatton18 December 2014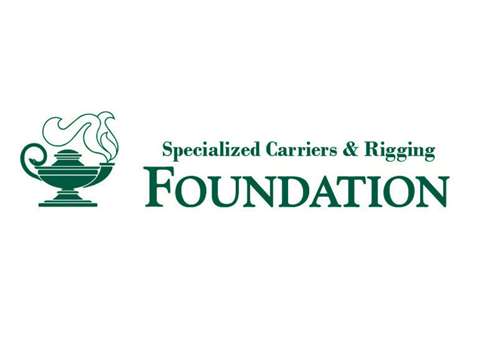 The SC&R Foundation has announced another seven grants for people wishing to further careers related to the crane, rigging and specialized transportation industry.
In total, the SC&R Foundation has awarded $29,100 in grants in 2014, including $5,000 of grants to three employees of Specialized Carriers & Rigging Association (SC&RA) member companies during the 2014 SC&RA Annual Conference in April.
Following a shortage of skilled professionals in the industry, the Foundation now provides grants to people throughout the year, not just at the annual conference.
The latest SC&R Foundation grant recipients include David Dague, a mechanic at Keen Transport, who plans to use his $5,000 grant for welding coursework at the Franklin County Career and Technology Center in Chambersburg, Pennsylvania, USA. He previously received a $1,100 grant for a course in Welding Orientation and Safe Practices at the same institution.
James Foley, Wheco Corporation, plans to use his $4,500 grant for welding technologies coursework. Randy Heng, also at Wheco Corporation, was awarded costs of $3,700 for coursework in a welding programme at Cerritos College, Norwalk, California, USA.
Ivy Hill, a truck driver at Mammoet in Texas, is using his $2,800 grant for a mobile crane operator training course at All Purpose Crane Training in Los Angeles.
Kenneth Peterson, account manager at Omega Morgan, plans to use his $2,000 grant for a Project Management Professional certification course at Project Management Academy, Portland, Oregon, USA.
Nathan Schellhorn, an assembler at John Deere in Iowa, plans to use his $3,800 grant for welding coursework at Hawkeye Community College, Waterloo, Iowa.
Richard Searle, an intern at Five Star Specialized Carriers, Rothesay, New Brunswick, Canada, plans to use his $2,300 grant for courses in Supply Chain and Logistics at Eastern College, Saint John, New Brunswick, Canada, or Canadian International Freight Forwarders Association, Toronto, Ontario, Canada.
In 2015 the SC&R Foundation plans to award $18,000 in scholarships and $30,000 in grants. The deadline for scholarships is 31 January 2015. The upcoming deadlines for grants are 31 December 2014, 28 February 2015 and 30 April 2015. To apply for a grant or scholarship from the SC&R Foundation visit www.scr-foundation.org