Herc sees steady growth
By Thomas Allen28 February 2020
Herc Rentals' steady growth trend was carried into the fourth quarter of 2019 and the company plans a "moderate increase" in net fleet investment in 2020.
The US-based rental firm reported a 2.1% rise in its equipment rental revenues to $457 million in the fourth quarter, which is slightly below the 2.6% increase seen across the full year.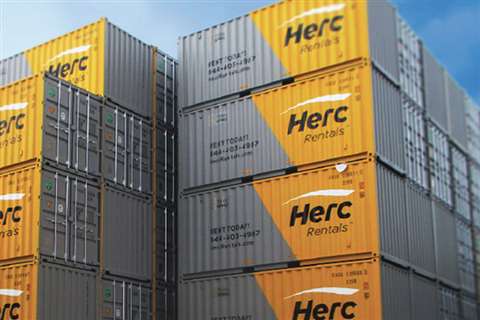 The fourth quarter growth in rental revenues helped to offset a planned reduction of $9.6 million in sales of rental equipment and a $3 million reduction in sales of new equipment, parts and supplies. As a result, total revenues for the quarter dropped by 0.7% to $540.1 million, compared to the equivalent period in 2018.
Adjusted EBITDA (earnings before interest, taxes, depreciation and amortization) in the fourth quarter grew by 8.1% to $214.4 million compared to the fourth quarter of 2018, which was in line with the full-year growth in adjusted EBITDA.
This growth in adjusted EBITDA, in the fourth quarter and across the full year, was attributed largely to strong equipment rental pricing.
Pricing in the fourth quarter rose by 3.3% – the 15th consecutive quarter of year-on-year improvement.
Larry Silber, President and CEO, said, "Our strategic initiatives continue to deliver strong year-over-year pricing and we achieved major improvements in operating efficiency and dollar utilisation in the fourth quarter and full year.
"We focused on quality of earnings throughout the year, and fourth quarter adjusted EBITDA margin rose 320 basis points to 39.7%, the highest fourth quarter margin we have achieved since the spin-off in 2016."
The spin-off refers to Hertz's separation of its car and construction equipment rental businesses.
"Targeted branch openings, controlled fleet additions, and self-help initiatives are expected to drive future profitability," Silber added, "Leading economic indicators continue to suggest positive momentum in our end markets and support our favourable outlook."
Adjusted EBITDA for 2020 is expected to grow by between 3% and 7%, compared to 2019, reaching between $760 million and $790 million.
Silber said, "We plan a moderate increase in net fleet capital expenditures in 2020 over last year to improve our mix with modest fleet growth."
Net capex if forecast to be between $410 million and $450 million in 2020, compared to $414.2 million in 2019.