Hewden invests in SDMO generators
By Helen Wright17 February 2015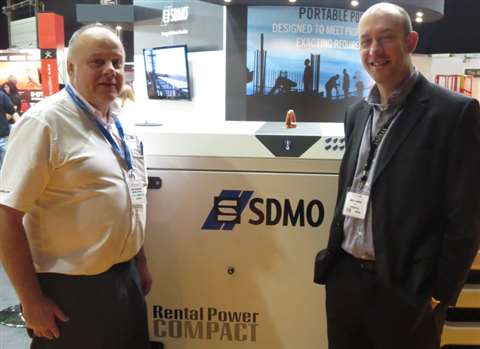 UK rental company Hewden has placed a £2 million (€2.7 million) order for a fleet of Rental Compact generators from manufacturer SDMO.
The order was confirmed between SDMO managing director Nick Bradshaw and Hewden CEO Adrian Murphy at this year's Executive Hire Show, which took place from 11 to 12 February in Coventry, UK.
SDMO said more than 90 EU Stage III-compliant gensets would be shipped to Hewden, with outputs ranging from 20 to 500 kVA to provide power for industrial insulations, construction sites, outside events, and a wide range of manufacturing plants.
Hewden's Mr Murphy said, "Customers will be able to take a generator from this range and be assured they are hiring the most efficient machine in its class, with low fuel consumption and emissions combining to reduce our clients operating costs."