Hiab restructures business lines
By Laura Hatton25 February 2015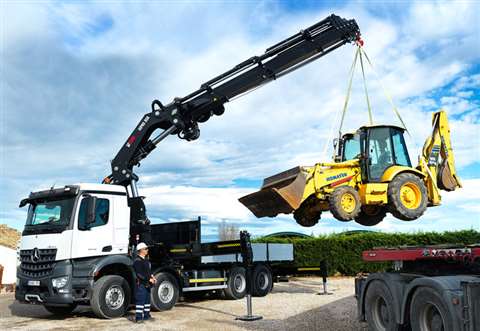 Cargotec's Hiab has made staff changes to five of its business lines.
Joakim Andersson will now head the loader crane line, Jon Lopez will head the forestry cranes section, Conor Magee will head the demountables line, Keith Quigley will head truck mounted forklifts and Johan Sandberg will head tail lifts.
Sales and markets are headed by Carl-Gustaf Göransson, sourcing is carried out by Hans Lindblom and technology and quality development will be headed by Rafal Sornek. In addition, Simon Greaves has joined Hiab as head of finance and business control.
Roland Sundén, Hiab president, said, "This evolution of Hiab's operating model will result in an organisation structure with more clearly defined accountabilities, roles and responsibilities. The previous model has served Hiab well during the turnaround phase focusing on building a solid business foundation and improving profitability. Moving into the next phase, where we need to prepare Hiab for growth and develop operational excellence, requires a more accountable and responsive organisation."