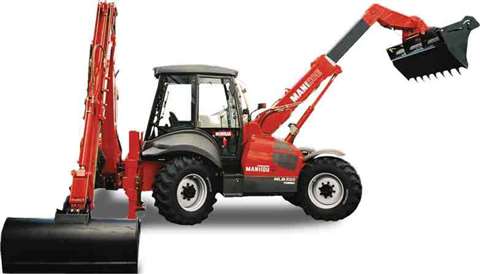 Manitou celebrated the production of its 200000th machine in november with a global meeting of over 600 dealers and customers in paris.
The company also took the chance to outline its plans for new products and services for the coming five years.
Manitou's chief executive officer, Marcel-Claude Braud, isn't shy of setting targets. At the event celebrating machine number 200000-a vertical mast MI60H unit-Mr Braud announced that his aim was to reach 300000 units by 2010: a figure that willrequire average annual sales volumes approaching 17000, around +20% more than the 14000 machines that will be produced this year.
One key to reaching the sales targets is to sell handlers as replacements for 'make-do'equipment. "How do we increase our sales?" asked Mr Braud, "By creating new markets. Tractors with front loaders, compact loaders with forks (with limited capacity and height), and a great deal of other equipment with limited capacities [can be replaced with telehandlers]. There are a few million of these types of machines in operation."
Mr Braud says the next two to three years will see a planned series of product enhancements, with the company working on increasing the reach capacities of its telehandlers; increasing the travel speeds of its MRT line; introducing new cabs across the handler range; and expanding the compact range of telehandlers (the three-wheeled Twingo model, for example, will become a series.)
The company launched several new telehandlers earlier this year during the Bauma exhibition-including the MRT 2540, the MRT 2440 EPS (Easy Placing System) attachment, and the NC 1000 'roofers'platform attachment-so next year sees the focus on the company's vertical mast fork-lift line, its Maniaccess aerial platforms, and the new Manihoe concept.
Of these, it is the Manihoe and access platforms that are likely to most interest European contractors. The Manihoe was first seen at Intermat in 2003 in 'concept'format, and Manitou has decided to go ahead with production of the unique handler/backhoe, with availability scheduled for January (it will be on show at Smopyc).
The company also says it is continuing its commitment to the aerial platform sector. Its new 16,25 and 17,65 m working height articulated aerial platforms, the 160 ATJ and 180 ATJ, are now in production after completing trials with rental companies in France including the Salti Group, Hertz, Loxam and Kiloutou. The company also confirmed it is developing an innovative rough terrain straight telescopic boom under 20 m height that will be launched in 2006.